Sec 1 Head Start Workshop
Do you know that Sec 1 Math is very different from PSLE Math?
Students who used to score in PSLE Math May struggle in Sec 1 Math. This is due to several factors. The transition between primary to secondary school is an overwhelming experience for many students. They have to cope with many difference changes all happening at the same time. From 4 subjects in primary school, they will now take up to 9 to 10 in secondary school. Time is needed to adjust to a new environment, meeting new friends and teachers in school.
As for Math, the main challenges faced by students are learning new concepts like Negative Numbers and Algebraic Expression.
To help students transit to the next Secondary Math, we will be conducting our Sec 1 Headstart Programme. Our programme is conducted by ex-MOE teachers who know best what struggles new secondary one students face. The workshop curriculum and materials are specially designed by our curriculum specialist to help your child prepare for the work in the coming academic year.
Here are the details :
Sec 1 Head Start Workshop
The 2018 Sec 1 Headstart Programme is a 2-day x 3hr (6 hr) programme to introduce students to the topics in secondary mathematics. The aim of the workshop is to help students to transit from Primary mathematics which focuses on visualisation (eg. Models) to Secondary mathematics which centred on equalisation (eg. Algebra)
Session 1        
Integers, Real Numbers and Rational Numbers

Basic Algebra
Session 2        
Algebraic Manipulation

Linear Equations (Model Method transiting into Algebra)
Run 1 : 21st to 22nd Dec (Thu and Fri), 3pm - 6pm
Run 2 : 23rd and 30th Dec (2 Saturdays) 1.30pm to 4.30pm
Run 3 : 28th to 29th Dec (Thu and Fri) 5pm to 8pm
Duration: 2 days x 3hrs (6hr)
Levels: For students entering Sec 1 in 2018
1 Marine Parade Central, #12-03 Parkway Centre, Singapore 449408
Standard : $ 250
Festive Offer : $ 200 (valid till 26 Dec)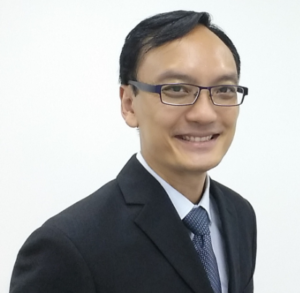 Mr Chris Siew is our chief trainer. He is an educator with more than 15 years experience in the education sector. He was an education offider under the Ministry of Education for 13 years. As Head of Department for ICT, he has led and implemented numerous learning innovation projects that seek to enhance students' learning.
He is also the creator of the "SCORE" system, a unique and effective learning system that has helped students improve their performance in 60 days or less.
Kindly complete the form below :

Feel free to contact us if you would like to find out more about our programme. Simply click on the buttons below and chat with us.


---
Address : 1 Marine Parade Central, #12-03 Parkway Centre, Singapore 449408
Tel : 8725 7203 (Call/SMS), Email : info@pslemathcoach.com