PSLE is less than 12 months away. 2018 is going to be a crucial year filled with a hectic schedule. If your child is struggling with math, this is because the strategies and techniques used currently are not effective. You need to equip them with the up-to-date strategies to ensure that they start 2018 with confidence in Math.

Our PSLE Headstart programme is specially designed to provide students preparing for PSLE in 2018 with a headstart in P6 topics like algebra and circles. In addition, we will be covering essential problem sums strategies commonly tested in PSLE.

The 2018 PSLE Headstart Workshop is a 3-day x 3hr (9 hr) programme to equip current Primary 5 students going onto Primary 6 in 2018 with a strong conceptual understanding and effective problem-sums strategies to overcome the questions related to the 11 heuristics tested in PSLE Maths. The topics that would be covered are: 1) Numbers, 2) Fractions, 3) Ratio, 4) Triangles, 5) Area and Perimeter, 6) Geometry, 7) Percentage and 8) Volume
Duration: 3 days x 3hrs (9hr)
Levels: Primary 5 (2017)
Run 1 : 20th to 22nd Nov (Mon to Wed), 10 am to 1pm
Run 2 : 29th Nov to 1st Dec (Wed to Fri), 2pm – 5pm
Run 3 : 27th to 29th Dec (Wed to Fri), 2pm – 5pm
1 Marine Parade Central, #12-03 Parkway Centre, Singapore 449408
Standard : $ 350
Festive Offer : $ 300 (valid till 26 Dec)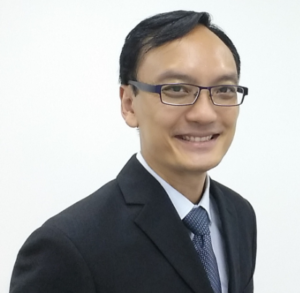 Mr Chris Siew is our chief trainer. He is an educator with more than 15 years experience in the education sector. He was an education offider under the Ministry of Education for 13 years. As Head of Department for ICT, he has led and implemented numerous learning innovation projects that seek to enhance students' learning.
He is also the creator of the "SCORE" system, a unique and effective learning system that has helped students improve their performance in 60 days or less.
Kindly complete the form below :

Feel free to contact us if you would like to find out more about our programme. Simply click on the buttons below and chat with us.


---
Address : 1 Marine Parade Central, #12-03 Parkway Centre, Singapore 449408
Tel : 8725 7203 (Call/SMS), Email : info@pslemathcoach.com