PSLE Math Specialist reveals...
"The secret learning system that has helped ordinary primary school students achieve 1-2 grade jump within 60 days . . . Proven!"

---
Discover why Parents From Jurong, Sembawang and Punggol Are Willing To Travel All The Way To Our Centre in Parkway, to learn this success formula.

---
Dear Anxious Parent,
PSLE Math is of the utmost importance, and we both know it. Your child might not be getting enough out of their tuition class. Knowing the content is not enough. They need to be able to demonstrate their knowledge. This is all based on their ability to grasp what is known as the 12 heuristic concepts, which basically translates to a higher order of thinking. We take different approaches to ensure your child knows how to address the many problem sums. One learning approach can be detrimental to your child, which is we use multiple ways to ensure your child develops the needed skills for PSLE Math.
Hi! My name is Chris Siew, chief trainer at
Maths Accelerator Centre
I'm an educator with more than 15 years of teaching experience and have helped countless students achieve success in Maths. I am also : 
an ex-HOD for ICT, instrumental in integrating technology that enhances the learning of Mathematics
an ex-MOE HQ officer, responsible for helping schools develop technology-enriched curriculum that caters to learners' needs
a conference speaker at various local and regional education conferences where I share my insights on how to enhance students' learning expereince.
Throughout my teaching career, I've personally witnessed the struggles of our students. As they progress to the upper primary, they are constantly bombarded with new concepts and strategies. If their foundation in math is weak, they faced an uphill task trying to make meaning of the huge influx of information.
Here are the common challenges faced by many students :
1. Keyword Identification - He is unable to identify key words in the question and merely string together the numbers presented to form a "convenient" answer. Most often, that is the wrong answer.
2. Limited Strategies - Although he understands the question, he does not know the next step. He memorised the 3 key strategies taught in class, but none of them can be applied to this question. He left the question blank , angry and frustrated.
3. Poor Execution - He followed the steps diligently, but stop after finding the value of 1 unit. Without referring to the question, he "assumed" that he has found the answer. Most of the time, his "assumption" is incorrect.
As Parents, you are worried that . . .
your child will

struggle

again in maths this year
your child will

not be able to catch up

with his/her classmates.
your child is not mastering those "secret strategies" to do well in coming exams.
You've been searching for help, because you know with the right coaching, your child will realise his/her full potential.
We can definitely help your child
Using our "Proven" Learning System, we put the smile back in our students.
These strategies has been instrumental in helping my students understand and solve complex problem sums with high accuracy.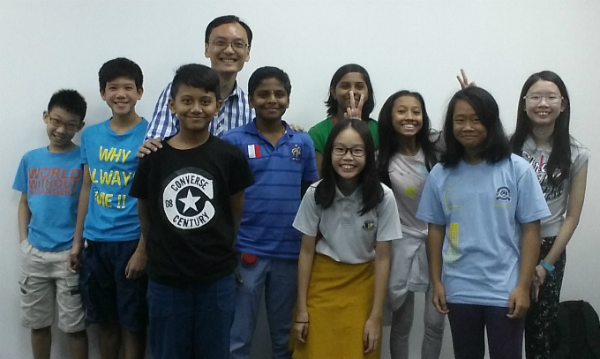 Hundreds of students have experienced this transformation. And the results that their parents' have witnessed first-hand, was nothing short of amazing.
Using our system, our P6(2016) Students achieved the following outstanding PSLE Results!
I know you're thinking that a math tuition centre in Singapore that promises to help every child sound impossible. At our PSLE math tuition centre, we have had amazing results. I urge you to continue reading.
Based on what I've seen within the mathematics tuition centre in Singapore as well as what local school systems teach, some students seem to do better than the rest. This is based upon a system that they use.
The learning system has been refined over the years and this is what prompted me to become a math tuition teacher in Singapore.
The proven system is broken down to students – and this is based on 14 years of my own teaching experience. Many of my students have been able to make two to three grade jumps in under 60 days!.
The parents of our students love the affordability of the primary math tuition in Singapore that we offer at Maths Accelerator Centre. It is because they are getting the results that their children need – and we want to share some of the success stories with you.
She did it . . . Jumped 3 Grades from D to A
Thekshaiya was initially struggling with problem sums in P5 before joining our programme. Using our system, she has progress from a D to A grade within 1 semester.
==============
"Thank you for all your efforts and teaching. Her confidence in maths has been restored. We will continue to work with you to help her reach her best"
Thekshaiya's mum (D to A)
Jie Min Pri Sch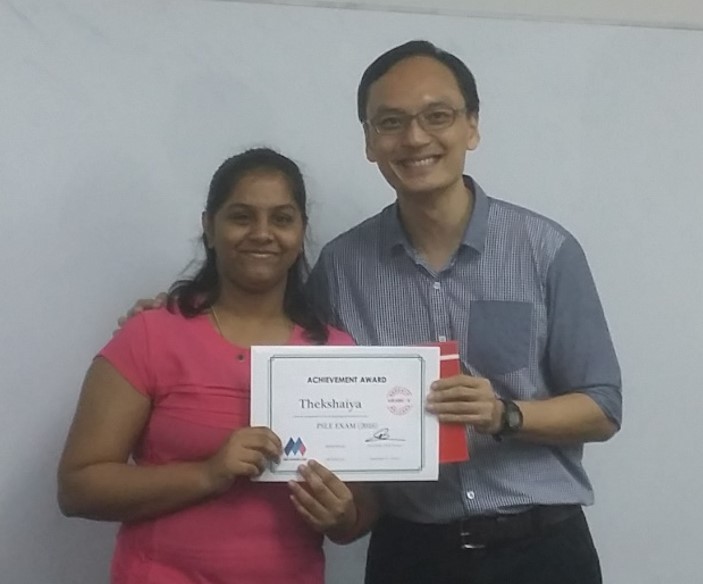 ---
She couldn't believe it . . . Jumped 2 Grades to "A" and improved 23 marks . . . Within 60 Days
Eaindra was frustrated as her marks has been hovering around the 50s region since the beginning of P5. She wanted a breakthrough badly.
==============
"Thank you for helping her getting an A in prelims. Your teaching and encouragement has been very effective"
Eaindra's dad (C to A)
Jie Min Pri Sch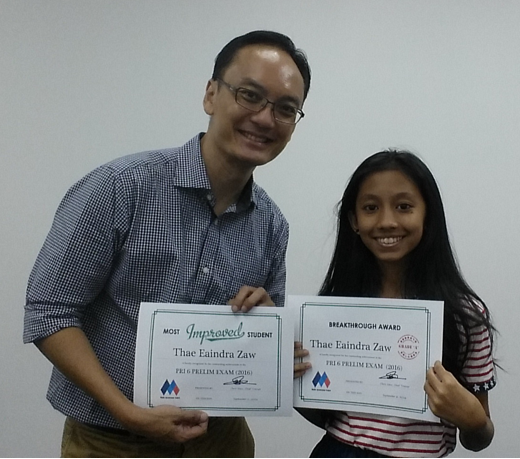 ---
He was shocked . . . Jumped 3 Grades fr E to B
Alphonsus had a hard time catching up with the lesson in school. Model drawing and Before-After concepts are some of his major challenges.
==============
"Thanks for your patience and guidance. Alphonsus has certainly benefited from your teaching. Do continue your wonderful mission to uplift more students who are weak in maths."
Alphonsus's dad (E to B)
Pei Tong Pri Sch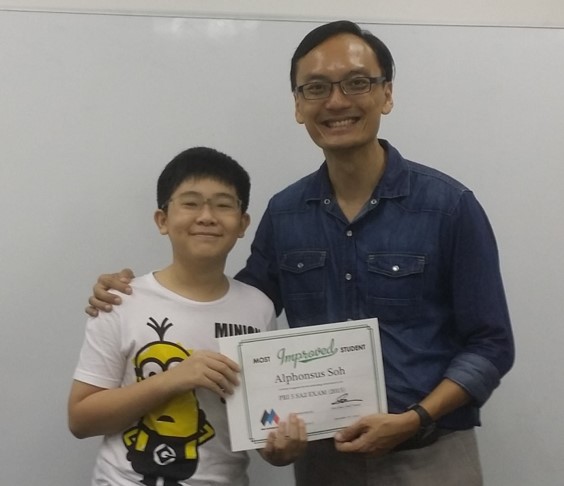 Exam Successes are "Clone-able"
Within our Singapore math tuition centre, we show students how to use the system. This is something that every student is able to learn, and it really does make a difference in the way they learn math.
The S-C-O-R-E SYSTEM

has been responsible for MASSIVE improvement in students' math score (done right, students will see marked improvement within 60 days)
Strategy Mastery  (S) – At different stages of learning, we lead the students through a series of exploration to help them understand the strategies needed to solve various complex problem sums. This experiential learning approach has been proven to help students acquire understanding of maths strategies.
Content Mastery (C) – For each topic, effective teaching approaches and questioning techniques are used to help the student understand the underlying concepts. We make a conscious effort to help students link the content with the related strategies to help them solve complex problem sums.
Optimized Performance (O) - This is the application stage where students integrate both content knowledge with the strategies. We introduce exam questions extracted from top school papers. Through guided practice, students' mathematical skills are sharpened to optimal level.
Review Performance (R) – At the end of each major topic, we will conduct a comprehensive review and communicate the students' strength and weaknesses to parents. This ensures that weak areas are fully addressed before each major exams.
Evaluation (E) : At the end of each stage of learning, our tutors will engage your child in reflection and help them consolidate their learning, construct memory maps to ensure that they can retrieve what they've learnt easily during assessments.
Who should register for this programme?
As the best math tuition centre in Singapore, we promise to be able to help your child. However, it's important to see who is going to do best within the programme.
The math tuition price in Singapore will be worth it when you see how your child's grades improve month after month.
This programme is for students who :
an avid learner who can take charge of his learning

have a strong desire to improve their maths, especially in problem sums strategies

able to invest 15-20 mins daily to achieve breakthrough in their studies
This programme is not suitable for everyone. Do not sign up if your child is:
unable to focus during lesson

not keen on improving his maths
This programme will provide your child with the essential tools and skillset to answer math questions, especially problem sums confidently and achieve breakthrough in their performance.
Our weekly lesson includes the following :
Discussion on Topics taught in school
Introduce 2-3 problem sums strategies and heuristics
Discussion on "Tricky" questions that often appears in exams
Practice on exam questions collated from top schools' exam papers
Comprehensive revision notes that contains the highlights of the weekly lesson
You need to take action now!
If you want to boost your child's performance and unleash their true potential, our classes could be exactly what you've been looking for.
Imagine having your child among other highly committed students who share the burning desire to excel and make a difference in their studies. Success breeds success. In no time, your child will also become a highly motivated individual.
Our teaching methodology has been proven time and time again. Hundreds of students have experience this system and achieve amazing results.
For a limited time only, we are offering this Free Lesson so that your child can "Test Drive" our learning system. At the end of the trial lesson, you can evaluate if the class is suitable for your child.
Spaces are limited, so HURRY before it is too late.
Limited Spaces Available!